endless fun!
Lots of colors!
Wide range of Accessories!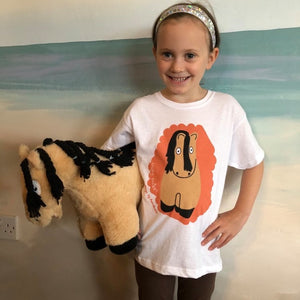 Welcome to Crafty Ponies
Our family of plush toy ponies are looking forward to meeting you and sharing lots of adventures together.
You can choose your own colour of pony - bay, piebald, palomino or one of the many other lovely colours.
Your pony will arrive with his or her own passport which is full of pony information to help you to care for your new Crafty Pony.
We have lots of tack, rugs, leg wraps and many other accessories for your Crafty Ponies, what makes them so unique and special is that they look, work and fit Crafty Ponies just like real ones! The skills learned with Crafty Ponies are easily transferable, for example if you can put leg wraps onto Crafty Ponies legs correctly, you can put leg wraps on a 'real' pony correctly! Playing with Crafty Ponies and their tack and accessories is a wonderful introduction to tack and equipment for younger children and super fun role play for more experienced children!
As well as tacking and rugging up your Crafty Ponies, you can even plait their cotton manes and tails to make them look very smart.
We have lots of pony lessons, films and 'make it' videos on our website for you to enjoy. Our instagram and facebook pages are updated daily with Crafty Ponies info and pictures, and we have regular prize competitions that you can enter for free! Crafty Ponies have lots of films on their YouTube channel too!
Crafty Ponies - love ponies, play and learn!
Every day is a new day with Crafty Ponies!